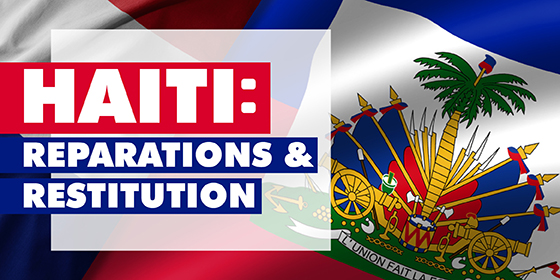 Friday, March 24th, 2023 12:30 PM-6:15 PM
The Symposium will take place at the Lakeside Village Auditorium
Recordings:
Introductory Remarks & Panel I: Historical, Political, and Social Issues

Fireside Chat: Catherine Porter

Panel II: Legal Claims & Economic Remedies

Closing Remarks
FLORIDA BAR CLE CREDITS AVAILABLE:
4.5 General
1.0 Ethics
2023 Symposium Program Overview
Since 1969, the University of Miami Inter-American Law Review (IALR) has been a leading voice in Western Hemispheric legal affairs as the United States' first law school journal dedicated to publishing academic research focused exclusively on the nations of the Americas and the Caribbean. In that spirit, IALR cordially invites you to join us for our Spring 2023 Symposium "Haiti: Reparations & Restitution" on Friday, March 24th, 2023 at the Lakeside Village Auditorium at the University of Miami. This symposium will shine a light on the continued historical, political, social, legal, and economic challenges modern Haiti—and Haitians—face. IALR looks forward to welcoming leading scholars who will discuss a range of issues from Haiti's sovereign debt to the mechanics of mounting an international legal case for restitution. Additionally, IALR is honored to have secured the participation of The New York Times's Catherine Porter, the Paris-based investigative journalist who published a landmark series of articles presenting never-before known details of the terms of Haiti's forced indemnity payments to France following independence. We hope that by coupling these diverse perspectives the Miami Law community will enjoy an academically enriching experience that is both interesting and unique.
---
Program
Welcome from David Scollan, Managing Editor & Symposium Chair, Inter-American Law Review (12:55 PM)
Irwin Stotzky
IALR Managing Editor and Symposium Chair David Scollan will serve as M.C. on behalf of the journal and introduce Professor Irwin Stotzky, Symposium Faculty Chair, who will give formal remarks detailing the purpose of the symposium, and relevant legal and historical background to "center" the participants and attendees in conversation on the topic as selected. IALR is grateful that Prof. Stotzky as a preeminent scholar on Haitian affairs, human rights law, and U.S. constitutional law, who personally advised former Haitian President Aristide, will be sharing his deep knowledge of Haiti's past and present with the Miami Law community through his remarks.
This panel will serve as the foundation for the symposium, addressing the relevant background issues on Haiti's history, politics, and society that laid the groundwork for its sovereign debt and may be most affected by restitution from France.
Moderator: Robert Fatton
Robert Fatton Jr. is the Ambassador Henry J. Taylor and Mrs. Marion R. Taylor Professor of Politics at the University of Virginia where he has taught since 1981. He served as Chair of the Department of Politics from 1997 to 2004, and Associate-Dean of the Graduate School from 2010 to 2012. He is the author of a large number of articles and several books on the political economies of Sub-Saharan Africa and Haiti. His publications on Haiti include Haiti's Predatory Republic: The Unending Transition to Democracy (2002); The Roots of Haitian Despotism (2007); Haiti: Trapped in the Outer Periphery (2014); and the recent volume, The Guise of Exceptionalism: Unmasking the National Narratives of Haiti and the United States (2021). He is the recipient of the 2011 "Award for Excellence" of the Haitian Studies Association.
Panelists:
Frédérique Beauvois
Frédérique Beauvois received her doctorate from the University of Lausanne and Sciences Po Paris in 2011. She was awarded the Prize of the French Senate as well as the Prize of the Faculty of Arts of the University of Lausanne in 2012. She is currently researching perceptions of slavery in the United States from 1783 to 1865. Her recent work includes Between Blood and Gold: The Debates over Compensation for Slavery in the Americas.
Brian Concannon
Human rights lawyer Brian Concannon is the Executive Director of the Institute for Justice & Democracy in Haiti (IJDH). IJDH helps Haitian advocates bring their centuries-long struggle for justice to powerful countries abroad where too many decisions about Haitians' rights are made. The Institute documents human rights violations, pursues litigation, engages with members of the US Congress, and supports grassroots advocacy. Before founding IJDH in 2004, Brian lived and worked in Haiti for nine years, working with the United Nations, and the Bureau des Avocats Internationaux (BAI), IJDH's sister organization. Brian is a graduate of Georgetown University Law Center and Middlebury College. He held a Brandeis International Fellowship in Human Rights, Intervention and International Law from 2001-2003, and was a 2005-06 Wasserstein Public Interest Law Fellow at Harvard Law School.
Alex Dupuy
Alex Dupuy is John E. Andrus Professor of Sociology, Emeritus at Wesleyan University in Middletown, CT. At Wesleyan, he served as Chair of the Sociology Department, the African American Studies Department, and as Dean of the Social Sciences. He is an internationally recognized scholar and specialist on Haiti. He has lectured at universities and colleges across the United States and abroad, and has given many interviews and commentaries on Haitian affairs on local, national, and international radio, television networks, local, national, and international newspapers, including, the New York Times, The Washington Post, the Guardian, the PBS News Hour, Toronto Public TV, Democracy Now!, WBAI, National Public Radio, Pacifica Radio, the BBC, the CBC, Radio France International, BBC World News, and the Australian Broadcasting Company. In addition to his many articles in professional journals and anthologies, he is the author of:
Rethinking the Haitian Revolution: Slavery, Independence, and the Struggle for Recognition (2019)
Haiti: From Revolutionary Slaves to Powerless Citizens – Essays on the Politics and Economics of Underdevelopment (1804-2013) (2014)
The Prophet and Power: Jean-Bertrand Aristide, the International Community, and Haiti (2007)
Haiti in the New World Order: The Limits of the Democratic Revolution (1997)
Haiti in the World Economy: Class, Race, and Underdevelopment Since 1700 (1987)
Break I (3:15-3:25 PM)
Following what IALR expects to be an engaging discussion among Panel I's speakers and the audience, the symposium will hear from Catherine Porter of the New York Times who will be joined in conversation with David Scollan, Managing Editor & Symposium Chair, and Nicholas Pierre Paul, Student Writing Editor, Inter-American Law Review, to discuss what lead her to the deep-dive reporting on Haiti's forced reparations payments to France and the lengths the French government went to secure those payments up to the post-WWII modern era, despite Haiti's economic troubles. Specifically, we look forward to asking Ms. Porter the "how to" questions related to the inter-play between her work as a journalist and the legal or logistical hurdles she had to overcome to secure access to French government records and interviews with former government officials to conduct her reporting and, ultimately, inspire this symposium. This "fireside chat" will also include time for Q&A from the audience to maximize student engagement.
Catherine Porter is an international correspondent for the New York Times, based in Paris. Ms. Porter joined The Times in 2017 as the newspaper's Canadian bureau chief, after spending 16 years at the Toronto Star, Canada's largest circulation newspaper, where she worked as a columnist and feature writer. Ms. Porter has reported from Senegal, Guatemala, Cuba and, most notably, Haiti. She was among the journalists who arrived in Port-au-Prince shortly after the 2010 earthquake, and has returned to the country more than two dozen times to report. Her book about the experience, "A Girl Named Lovely," was published in 2019 by Simon & Schuster. In 2022, Ms. Porter was part of a team that won the George Polk Award in Foreign Reporting and was a Pulitzer Prize finalist for an investigation of the assassination of Haiti's president. She has also won two National Newspaper Awards in Canada.
Ms. Porter's investigative journalism and writing contributed to the New York Times multi-part series "The Ransom" detailing how France, the U.S., and other western powers systemically drained Haiti of its resources and straddled then young nation with steep debt.
She received a bachelor's degree from McGill University in English literature and history, and a master's degree from York University in English literature. When she is not working, her passions include swimming, rugged travel, reading fiction and spending time with her family. She is a proud mother of two teenagers.
This panel will serve as the symposium's crux where speakers will outline the international and economic law mechanisms and impacts of Haiti's forced reparations to and possible restitution from France.
Moderator: Irwin Stotzky
Panelists: Mitu Gulati
Mitu Gulati is the Perre Bowen Professor Law and John V. Ray Research Professor of Law at the University of Virginia School of Law where he teaches Contracts, International Debt Transactions, Reparations: Identity, Law and Politics, and International Debt Finance and Sovereign Debt Crises Law. Mitu Gulati's work focuses on sovereign debt restructuring and contracts, and explores how to help countries in financial distress. His forthcoming work includes, Kim Oosterlinck, Ugo Panizza & Mark Weidemaier, "The Odious Haitian Independence Debt" (Journal of Globalization and Development).
Günther Handl
Günther Handl is the Eberhard Deutsch Chair in Public International Law at Tulane Law School at Tulane University where his teaching and research interests include public international law, international environmental law and law of the sea.
Ira Kurzban
J.D. and M.A., University of California, Berkeley. Mr. Kurzban is a founder of the law firm of Kurzban, Kurzban, Tetzeli & Pratt, P.A., of Miami, Florida. He is a past-national President and former General Counsel of the American Immigration Lawyers Association and is a Fellow of the American Bar Association. He has litigated over seventy-five federal cases concerning the rights of aliens, many for Haitian refugees, including Jean v. Nelson, Commissioner v. Jean, and McNary v. Haitian Refugee Center, Inc., which he argued before the United States Supreme Court. Mr. Kurzban is an adjunct faculty member in Immigration and Nationality Law at the University of Miami School of Law. He is the author of Kurzban's Immigration Law Sourcebook, the most widely used one-volume immigration source in the United States in its 18th Edition and he has lectured and otherwise published extensively in the field of immigration law, including articles in the Harvard Law Review and Columbia University Press.
Mr. Kurzban has practiced Immigration and Nationality Law for over 40 years and has won numerous awards for his work. He was the first recipient of the Tobias Simon Pro Bono Service Award presented to him by the Chief Justice of the Florida Supreme Court for his work in protecting Haitian asylum seekers. He was selected as an Honorary Fellow by the University of Pennsylvania Law School for his work on behalf of refugees. He has been the recipient of the Wasserstein Public Interest Fellowship from Harvard Law School and in 2020 he received the Leonard J. Theberge Award for Private International Law from the American Bar Association.
Mr. Kurzban represented the Republic of Haiti between 1991 and 2004 when the country had democratically elected Presidents Jean Bertrand Aristide and Rene Preval. He was involved in the first human rights trials brought in Haiti. He continues to serve as counsel for President Aristide and continues to be involved in issues concerning Haiti and the rights of Haitian refugees.
W. Mark C. Weidemaier
Mark Weidemaier is the Ralph M. Stockton, Jr. Distinguished Professor of Law at the University of North Carolina at Chapel Hill. His work focuses on topics related to sovereign debt, as well as on the use of arbitration in domestic and international settings.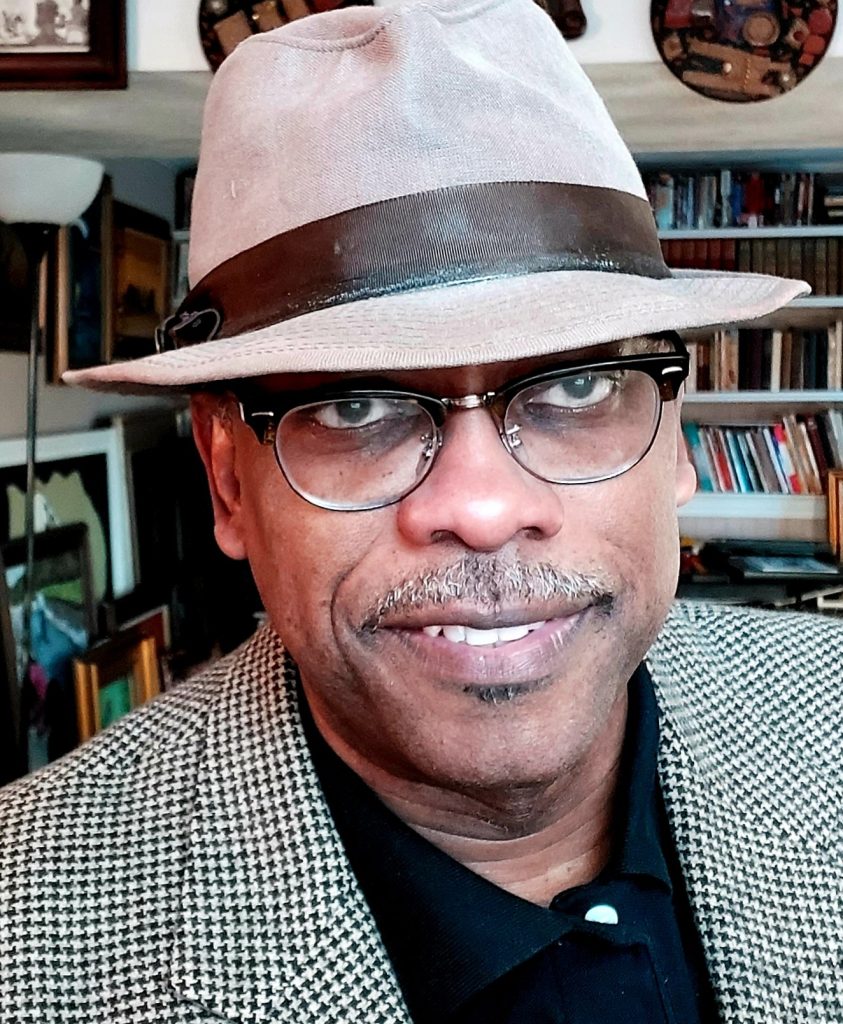 Charlot Lucien is an Osher Lifelong Learning Institute (OLLI) scholar at the University of Massachusetts (Boston), where he presents lectures focusing on the historical connections between the U.S. and Haiti as part of his Master's Degree in International Relations. He has presented for years on Haiti's culture and history in various academic and cultural venues in the U.S., France, Haiti, and Canada, often examining the intersections between the U.S. abolitionist movement and the Haitian revolution (Mapping Haiti Onto the U.S. History). A Haitian storyteller, visual artist, and the founder of the Haitian Artists Assembly of Massachusetts, he often uses art to raise awareness about civil rights and humanitarian issues impacting Haitians in Haiti and abroad and to help change entrenched stereotyped narratives about Haiti.
He holds membership with various civic/humanitarian organizations, including the Groupe of Reflection and Action for a New Haiti (GRAHN), the West African Research Association (WARA), Société des poètes francophones, the Haitian Americans United Inc. (HAU), The National Museum of African American History and Culture, Haiti Projects, etc. He has received several awards for his cultural contributions from the Commonwealth of Massachusetts, the City of Boston, the Haitian Roundtable 1804 Haitian Americans Changemakers List, and other institutions.
Symposium Sponsors
We would like to thank this year's symposium sponsors University of Miami School of Law and LAFAC. Their support is greatly appreciated.