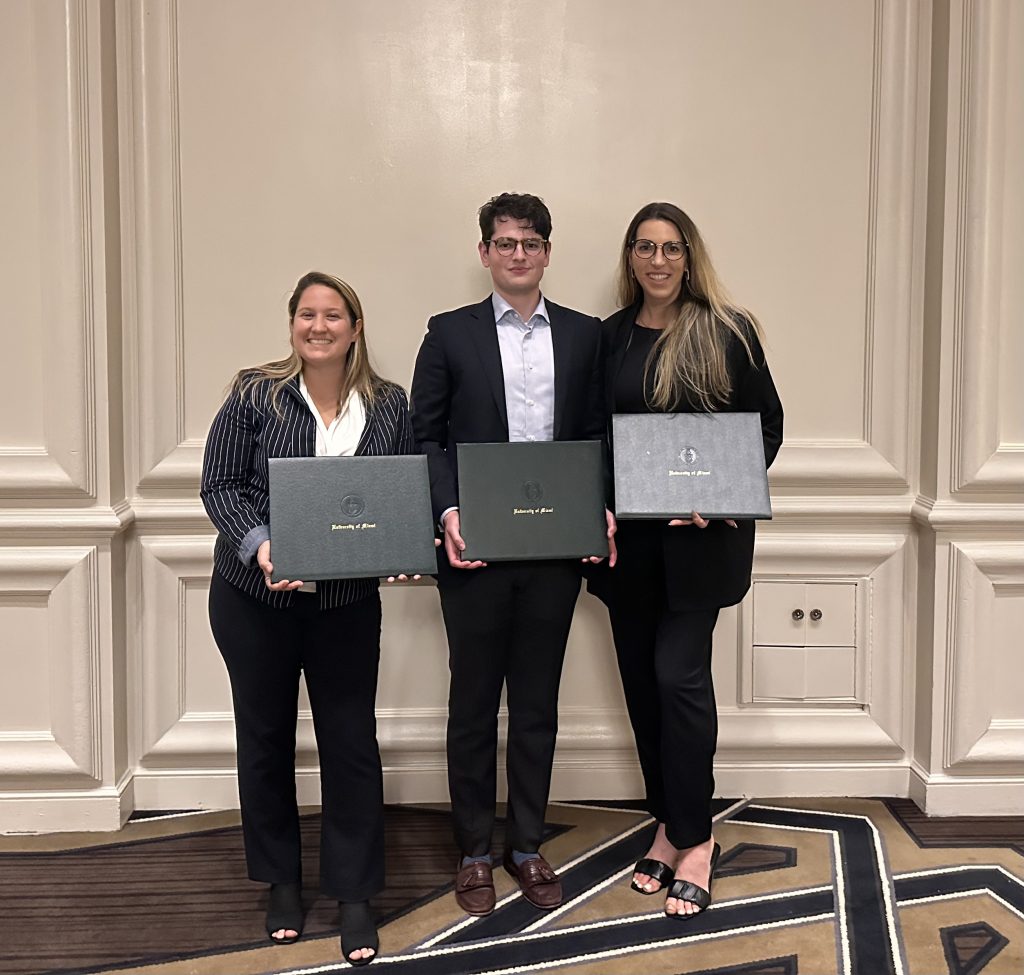 Sara Lazarevic, Executive Editor, received the Lilian R. Levy Award. This award was created by alumna Ester Levy Blyn in honor of her mother. It is awarded each year to the Executive Board member who displays extraordinary dedication to the improvement of the publication.
Melany Danielson, Articles and Comments Editor, received the Most Outstanding ACE Award. The award was created by Alumna Dorothy Easley and, true to its namesake, awards the Articles and Comments Editor who puts forth outstanding effort and time to make a lasting and meaningful contribution to our journal.
Noah Rust, Candidate, received the Grey Quill Award, which is awarded to the staff editor whose note was not only selected for publication but also stood out among others as demonstrating expertise in legal writing.
Please join us in congratulating these three distinguished students!