By: Jessica Santos, 2L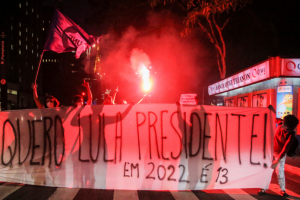 On March 8, 2021, Brazil's supreme court ruled that former judge Sergio Moro was biased in overseeing former Brazilian President Luiz Inácio Lula da Silva's ("Lula") corruption trial, born out of "Operação Lava Jato" ("Operation Car Wash")––the country's largest corruption scandal investigation to date. This ruling effectively annulled a series of corruption convictions against the country's former leftist president, restoring his political rights, which experts say has cleared the way for Lula's inevitable re-election campaign against current right-wing Brazilian President Jair Bolsonaro in 2022.
Former President Lula was the highest-ranking political official to be convicted following the Lava Jato investigation for helping a Brazilian engineering company secure lucrative contracts with Petrobras, the country's state-owned oil company, in exchange for a luxury beachfront property. Upon conviction, he received a 12-year prison sentence. After being upheld on appeal, the corruption charge banned Lula from the 2018 presidential race. In 2019, Lula was released early on grounds that his right to due process was violated.
Earlier last month, the Supreme Court ruled in Lula's favor, finding that Moro has been a biased judge when he oversaw the case. Later in March, one of the judges who had voted in Moro's favor reversed her decision and ruled that the ex-judge's decisions had, in fact, been marked by political animus. In a separate ruling, the Brazilian supreme court ruled that a court in the southern city of Curitiba that convicted Lula also lacked the jurisdiction to try him. Specifically, the ruling will require a new judge to oversee the retrial, which is to take place in the nation's capital, Brasília, instead of Curitiba.
In 2018, Lula was the front-runner for the presidency despite being in jail serving a 12-year corruption sentence. As a result of officially being knocked out of the race, "[h]is absence . . . created an opportunity for the novice politician Bolsonaro, a brash right-wing nationalist[.]" The ruling, which analysts called a political bombshell, means Lula is almost certain to challenge Bolsonaro in the 2022 presidential election. Lula and his supporters have repeatedly asserted that the criminal cases that led to his downfall were politically driven, an idea further bolstered by conversations leaked in 2019 showing that former judge Moro gave prosecutors guidance on their legal strategy in the case against Lula, in clear violation of the applicable rules of conduct.
The decision to annul Lula's conviction threw the country into unprecedented political chaos by rekindling old animosities and toxic political rivalries during one of the country's darkest eras. As President Bolsonaro faces mounting opposition in light of his handling of the COVID-19 crisis in Brazil, this decision sets the stage for what could potentially shape up to be the most politically polarizing election in the country's recent history.