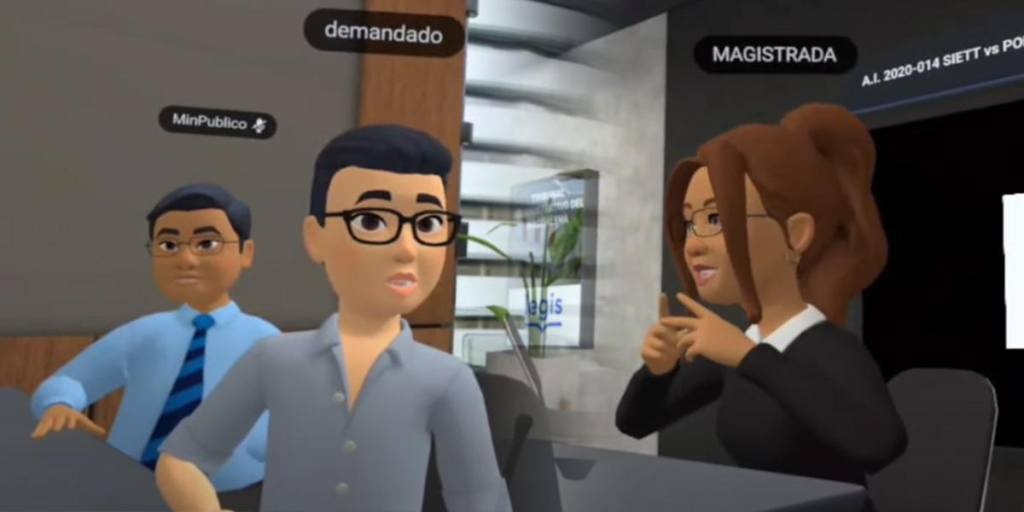 By: Brianna Riguera, 2L
Just last month, an Administrative Court in Columbia made history by being the first ever to hold a judicial hearing in the Metaverse. On February 15, 2023, Magistrate Judge Maria Victoria Quiñones Triana presided over the hearing carried out by the Office 01 of the Magdalena Administrative Court, which was livestreamed on YouTube. The hearing itself concerned a complaint against the Ministry of Defense and the National Police regarding the collection of fine money in Santa Marta, but the excitement it drew was because of the novel use of budding technology in the judicial setting.
The court used Horizon Workrooms via the Metaverse to hold the hearing, where participants appeared virtually in the form of avatars. Prior to the hearing, participants were ordered to obtain Oculus Quest 2 eyeglasses to configure their respective avatars and attend remotely. To ensure that the hearing was secure and that each participant was in fact who they purported to be, the court utilized the AI software Chat GPT to verify participants' identities via login information, text verification codes, digital signatures, and face and voice recognition technology.
Since the historic hearing, many have come forward to either support or scrutinize the use of AI and the Metaverse to conduct judicial proceedings. Magistrate Judge Maria Victoria Quiñones Triana was hopeful about the application of this technology in this setting. She said, "[t]he use of information technology in the development of judicial proceedings has the essential purpose of facilitating and expediting access."
The ability to hold hearings and other judicial proceedings remotely via the Metaverse could prove beneficial in various situations including where potentially violent prisoners are involved or where people with disabilities may be unable to attend physically. This is especially true in countries where the courts are still experiencing significant backlogs due to the COVID-19 Pandemic. Critics, however, feel that the Metaverse holds no significant advantages over video platforms already in use by many courts around the world, like Zoom. Some argue that it is harder to analyze the psychological traits and body language of the participants when they appear as avatars rather than on video. Other viewers of the livestream feel that the cartoonish appearance of the avatars "takes away from the seriousness [of the case]."