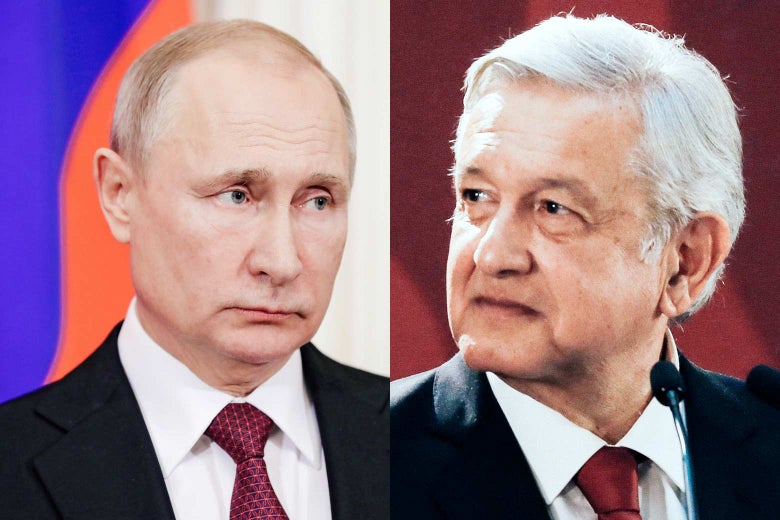 By Nicholas Pierre-Paul, 2L
The world's strongest economies are uniting and combining efforts to punish President Putin's unprovoked war against Ukraine. The United States and its allies' sanctions include barring the export of important technology to Russia, removing certain central Russian banks from SWIFT, and freezing the assets of specific Russian officials.
Notably, Mexico—one of the United States' closest allies and trade partners—declined to impose sanctions on Russia in response to its invasion of Ukraine. In a daily news conference, Mexican President Andrés Manuel López Obrador stated, "We are not going to take any sort of economic reprisal because we want to have good relations with all the governments in the world." In response, the Russian government praised Mexico's decision as an indication Mexico's commitment to its independence.
The question now is whether Mexico's refusal to sanction Russia may strain its trade relationship with the United States. Mexico and the United States abide by the United States-Mexico-Canada Agreement ("USMCA"), which took the place of the North American Free Trade Agreement ("NAFTA"). In 2021, the United States and Mexico conducted more than $660 billion in trade, which comprises 90% of Mexico's total foreign trade sector.
A former U.S. Mexican Cabinet official, Jorge Guajardo, suggested that the United States relies on good will and good relations to maintain its trade relationships, despite its trade agreements in place. The United States recently implied this notion in its decision to temporarily ban the import of avocados from Mexico, which exports roughly $3 billion worth of the fruit annually. While the United States justified the ban by referencing violent threats to U.S. safety inspectors,Mexican President Obrador suspected that there was an ulterior motive stating, "There are also a lot of economic andpolitical interests here."
Accordingly, the effect of Mexico's stance on their relationship with the United States is yet to be seen. However, it is clear that Mexico will not be swayed in imposing sanctions. Mexico has historically been against sanctions, standing by a principle of neutrality and non-intervention. Last week, Mexico did vote in favor of a United Nations resolutioncondemning Russia's invasion and evacuated more than two dozen Ukrainians to Mexico. Nonetheless, Mexico should still join traditionally neutral countries such as Switzerland, Sweden, and Finland to address Russia's actions with sanctions, as indifference may impair their trade relationship with the United States in rapidly escalating situation.