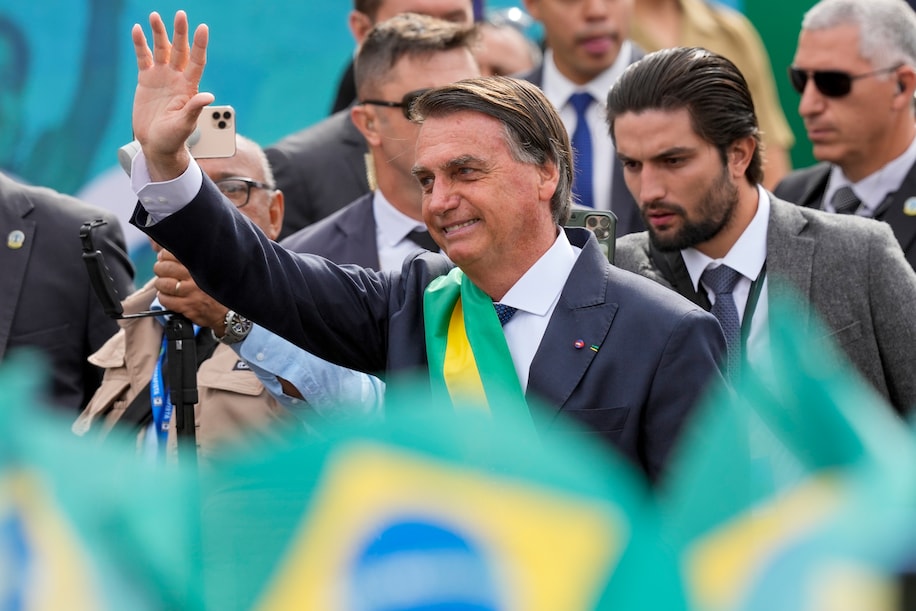 By Matthew Asnis, 2L
With the general election for Brazil's presidency inching closer, the gap between incumbent Jair Bolsonaro and left-wing candidate Luis Ignacio Lula da Silva is steadily decreasing. On September 7th, Brazil's Independence Day, Bolsonaro furthered his campaign, urging his supporters and the rest of the country to "take to the streets for the last time" and to "give [your] lives" for freedom for the country. While Independence Day is a nonpartisan holiday, President Bolsonaro called for his supporters to attend political rallies, similar to Donald Trump's "Save America" rally at the Capitol Building.
Bolsonaro, a former military officer, has suggested that the army should be involved in the election. While President, he signed a decree allowing active members of the military to hold public office. As such, there is an unclear distinction between the military and the government. In fact, according to the Federal Audit Court (TCU), over 6000 members of Bolsonaro's government were members of the military, including his vice-presidential candidate General Walter Braga Netto.
Bolsonaro has closed the gap in the polls given the recent stabilization of Brazil's economy. Lula da Silva was president of Brazil from 2003 to 2010, and his campaign is predicated on increasing social welfare and increasing the role of the state in the economy. The world awaits the results of the election, as it is predicted that if Bolsonaro fails to claim victory, he will resort to military intervention and claim that the polls were fraudulent. Guilherme Casarões, a professor at Getulio Vargas University, predicts that there will likely be an "attempted coup, some kind of subversion of democracy … or any attempt to delay the electoral process by introducing doubts about the legitimacy of the process."
In Brazil, presidents are elected by an absolute majority vote through a two-round system for a four-year term. The first round of elections is scheduled for October 2nd, and if no candidate reaches at least 50 percent of the vote, a second round will take place on October 30th. Until then, we will wait to see who will take office in January 2023 and if either candidate takes further action to attempt to claim victory.