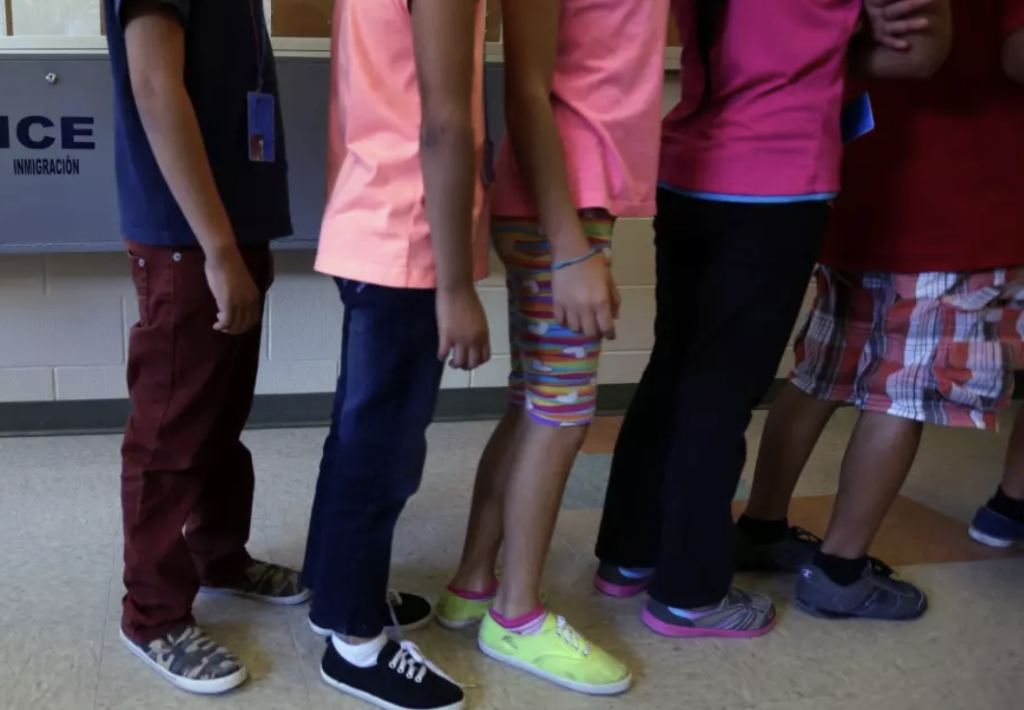 Photo Credit: Erik Gay/Associated Press
By: Ariana Kravetz, 2L
The United States reached a proposed settlement agreement on October 16, 2023, in the case of Ms. L., et al. v. ICE, et al. This lawsuit, filed in 2018 on behalf of a Congolese mother who was separated from her seven-year-old daughter at the U.S.-Mexico border, grew to become a class-action suit, with the American Civil Liberties Union suing on behalf of many separated families. The agreement is subject to final approval in December 2023 by Judge Dana Sabraw for the Southern District of California. If approved, the agreeement will bar the government from creating legislation that separates minor children from their parents for eight years, except in limited circumstances such as national security threats and outstanding criminal warrants. The agreement departs from former President Donald Trump's "Zero-Tolerance" immigration policy, which separated families at the border.
The zero-tolerance policy effectively resulted in thousands of familial separations because the government did not allow children and parents to be detained together. More than 5,400 families were separated at the southern border in the three months of 2018 that the Trump-era policy was in effect nationwide. The Family Reunification Task Force, led by the Department of Homeland Security, has reunited more than 750 children with their families thus far and is continuing the work of reuniting children with their parents. Under the proposed settlement, the government will continue to identify separated families and provide four types of services to the families to facilitate the successful reunification of families and to prevent ongoing harm caused by the initial separation of the settlement class members.
First, the government will provide behavioral health services to settlement class members for one year after the effective date of the settlement to help with the psychological effects of forced family separation. The U.S. Department of Health and Services (HHS) may, at its discretion, hire an independent contractor to provide services such as child-centered pre-reunification counseling, clinical treatment services, behavioral health case management, psychoeducation, and parenting support. This relief will be available to separated children who are members of the settlement class, even if their legal guardians are excluded from the settlement class based on their criminal history. Second, the government will assist with certain medical costs. The assistance includes payment of the copayments incurred by the settlement class members when receiving medical services at Federally Qualified Health Centers during a one-year eligibility period.
Third, the government, with the Execution Office for Immigration Review (EOIR), will provide legal access to settlement class members. These services include individual information sessions, group information sessions, self-help workshops that EOIR's immigration court helpdesk offers, legal assistance to settlement class members short of full representation. While EOIR cannot ensure that it can find a pro bono representative for every family, the Program will leverage its existing pro bono referral efforts. Fourth, housing assistance will be available to settlement class members in meeting housing needs, as determined necessary during a one-year eligibility period. This aid includes assistance in locating housing along with paying costs necessary for settlement class members to attain housing, including security deposits and first and last month's rent.