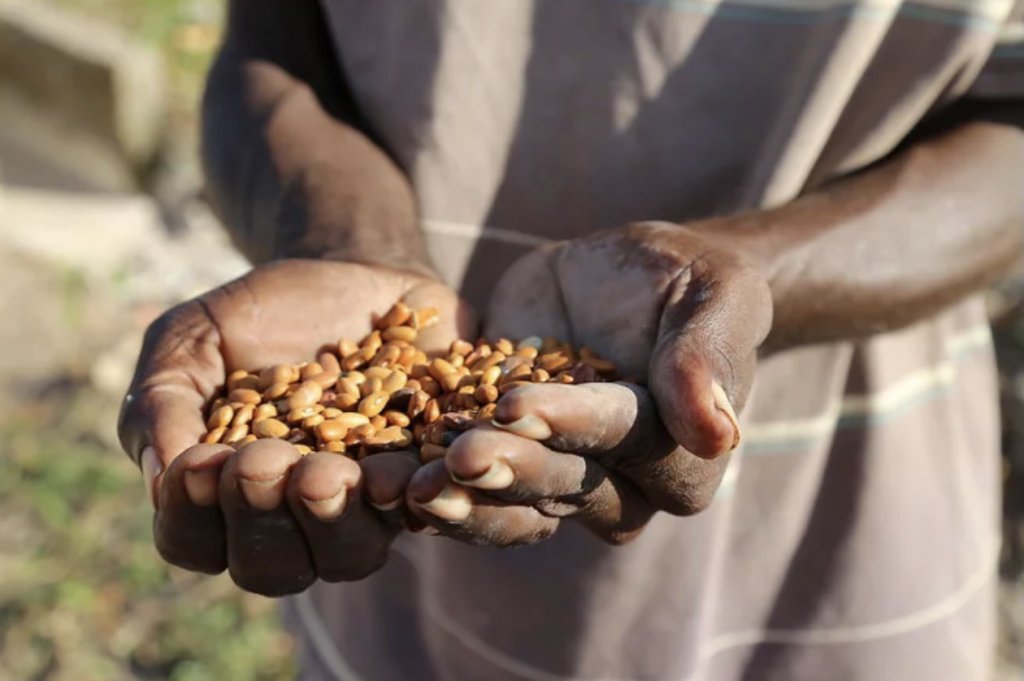 Photo Credit : World Bank
By: 2L, Lauryn Holliday
On Monday, September 25, 2023, Zulfikar Mustapha, the Agriculture Minister of Guyana, proposed to the President of the Islamic Development Bank, Dr. Mohammed Sulaiman, Guyana's plan to become a Food Hub for the Caribbean, which will assist the Caribbean in achieving food sovereignty.
Food sovereignty is "a process that builds fairer food systems by placing small farmers at the center of food and agricultural policies." This results in countries being less reliant on food imports and more reliant on their own domestic food production. A food sovereignty approach to agriculture would assist the Caribbean in creating sustainable food systems where they do not have to depend on imported food.
Mustapha explained: "What we have, our colleagues in the Caribbean don't have. We have arable flat land and abundant fresh water. With the investment coming on board, we can modernize the infrastructure, and start ramping up the productions."
Guyana is endeavoring to inaugurate its $14 million food hub investment. This investment will enable Guyana to become the Caribbean's principal food production center. Guyana will work with the State of Roraima in Brazil to develop the hub. They will attempt to source inputs from northern Brazil through Guyana to Barbados and vice versa.
Guyana's efforts to become a regional food producer derive from its goal to reduce the Caribbean's regional food import bill by 25% by 2025. According to the Prime Minister of Jamaica, Mia Mottley, a reduction in regional food import is directly linked to the CARICOM (Caribbean Community and Common Market) Single Market Economy. Guyana's President, Dr. Mohammed Irfaan Ali, is a major advocate for this initiative.
Becoming a food hub is one of President Ali's several initiatives to fulfill the 25% by 2025 goal. During the 44 Regular Meeting of the Conference of Heads of Government, held in Nassau Bahamas from February 15-17, 2023, President Ali proposed another food sovereignty initiative: the "Building a Food Security through Innovation, Resilience, Sustainability, and Empowerment" project. This project includes "the expansion of hydroponics, the process of growing plants in sand, gravel, or liquid, with added nutrients but without soil." The Heads of Caribbean governments have fully endorsed this project.
Food sovereignty and security have become important goals for Caribbean countries due to COVID-19 and the conflict in Ukraine. COVID-19 disrupted global food markets, leaving many Caribbean countries unable to have sustainable food. This unfortunate slew of events propelled Caribbean States to increase their local food production and enhance food security.
Additionally, since the conflict in Ukraine, food prices have increased worldwide, especially in the Caribbean. Between March 2021 and 2022, food import prices have increased by 5% every month for Caribbean countries like the Dominican Republic, Guyana, Haiti, and Suriname.
Guyana's food hub project will propel the Caribbean towards achieving its 25% by 2025 goal and food sovereignty. It will also cultivate a more efficient agricultural market in the Caribbean and Northern South America.