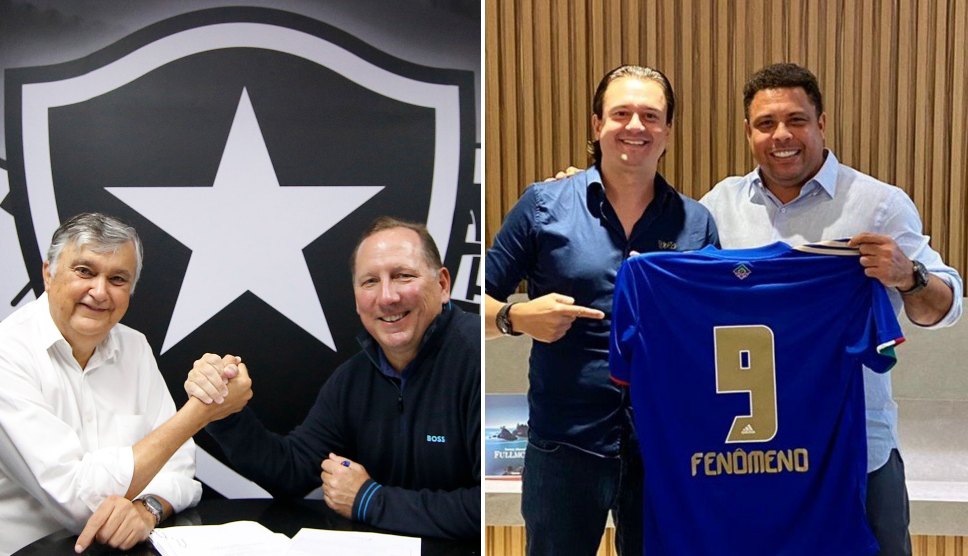 By João Pereira, 2L
Soccer is a cornerstone of Brazil's identity and culture. Attendance at soccer games has exceeded 150,000 people on multiple occasions. Soccer team rivalries simultaneously divide and unite families, friends, and cities. Fans are so attached to their teams that one man nearly plunged himself from the top of a stadium after his team, Vasco da Gama, was relegated to the second tier of Brazilian soccer. Recently adopted legislation has added an interesting page to this century-old romance.
Law No. 14,193 allows Brazilian teams to become limited companies, a "Sociedade Anônima do Futebol," or "SAF," for short. Some differences between civil associations, the model of the majority of teams, and SAFs include how board members are selected and the duration of the board's tenure. Importantly, SAFs are more amenable to an influx of capital because they allow investors to buy the majority of shares in a club. Traditional teams believe that converting into SAFs will allow them to return to their glory days. However, less frequently addressed topics affect this complex legislative action.
Teams, or investors, may use the SAF as a type of investment opportunity. Krakatua Futebol SAF, located in the beautiful city of Curitiba, focuses solely on developing youth players. Their objective is to develop young talents, sell these players, and amass a profit. Although this may seem predatorial, the legislation, if properly enforced, should ensure that both investors and young players benefit greatly.
The SAF law demands societal improvements. In chapter II section II, legislators explicitly require that a SAF promote society's social and educational well-being by joining efforts with public education institutions. Legislators provided a non-exhaustive list of ways that a SAF could do this, including hiring nutritionists and psychologists, helping the upkeep of schools (including soccer facilities), and acquiring the necessary tools for soccer activities. After transitioning into a SAF, Coritiba Foot Ball Club, a small team in the state of Paraná, has embodied the spirit of the law by instituting several green recycling measures for its stadium.
Finally, the law explicitly includes women's soccer. Recently, the final game for the women's national tournament broke attendance records, with 41,000 fans present. Attendance is a sign of a growing awareness of inequality in sports and society. SAFs may play a pivotal role in the fight for equality among female and male sports teams. First, many soccer teams in Brazil have men's and women's team. In the case of Cruzeiro, one of the first things the newly implemented SAF did was to give the women's team better training facilities by giving women access to facilities previously only used by the men's team. The Cruzeiro SAF forced the renegotiation of women's contracts for better versions. Finally, SAFs implement change from the ground up, meaning that successful women's soccer teams can be created with the right investors and growing interests while simultaneously providing financial and structural support that women have lacked for so long in the sport.