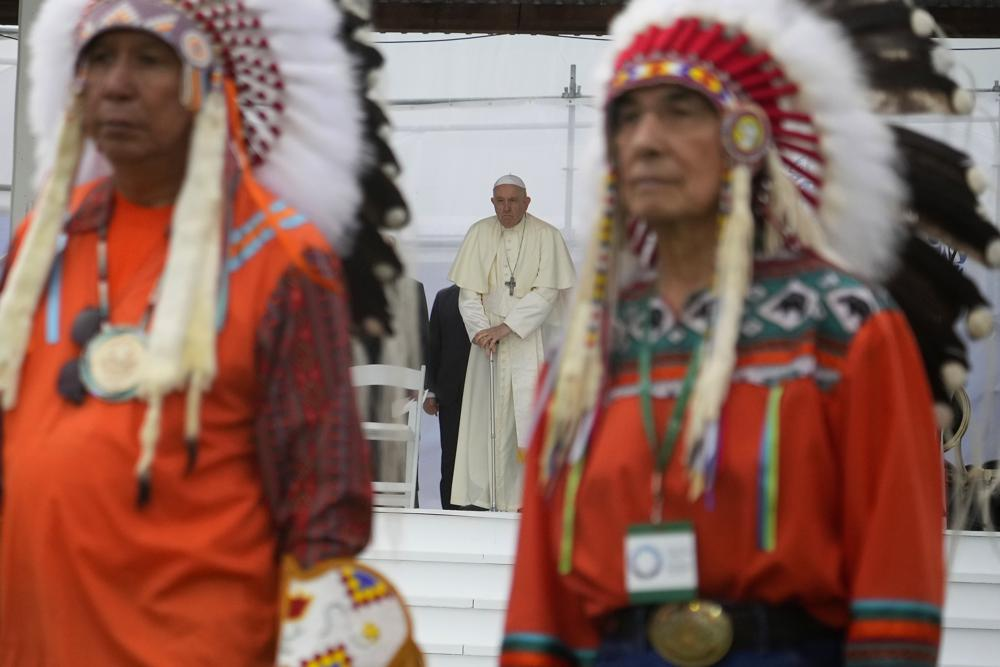 By Maggie Walsh, 2L
WARNING: This post contains details that some readers may find distressing.
Last summer, Canadian officials discovered the remains of 215 children in unmarked graves at the former Kamloops Indian Residential School. The discovery is part of the dark history of residential schools (present in both the United States and Canada): Indigenous children were taken from their families and involuntarily placed in mostly Catholic boarding schools to "assimilate" and "civilize" the children. Students were subject to neglect, abuse, and forced to abandon the culture and tradition of their homes. Since the first church-run Canadian Residential School in 1831, over 150,000 children attended Residential Schools, and at least 4,100 Indigenous Canadian children died while in school care. The tragedy is reflective of colonization and the oppression of native peoples in the country. The lasting impacts of schools have been labeled by Indigenous leader, Dr. Marie Wilson (of the Canadian Truth and Reconciliation Commission) as a "cultural genocide."
Despite the last residential school closure in 1996, only recently has the main culprit of their existence, the Catholic Church, publicly apologized for the atrocities of Residential Schools. Last July, during his visit to Canada, Pope Francis' apologized for the "evil" actions committed by church personnel running the schools. The Pope emphasized the necessity to facilitate "healing," but failed to elaborate on steps the Church has committed to take in efforts to remedy the harms caused by the schools' legacy.
The papal apology is criticized by the Canadian government and Indigenous peoples alike. Marc Millar, the Crown-Indigenous Relations Minister called out the "gaps" in the apology, and Prime Minister Trudeau emphasized that more is needed to be done by the church to repair the generational harm the schools caused. The Canadian Catholic Church has stated that it plans to donate 30 million Canadian dollars to Indigenous tribes, but it should be noted that in 2006 the Church vowed to contribute 25 million Canadian dollars in reparations and only raised 4 million. Furthermore, Native activists have urged the Church to release all school records still preserved by the Church and Indigenous artifacts displayed in the Vatican. Both arguments have received pushback, leaving the question of whether the Church's vow to atone is sincere.