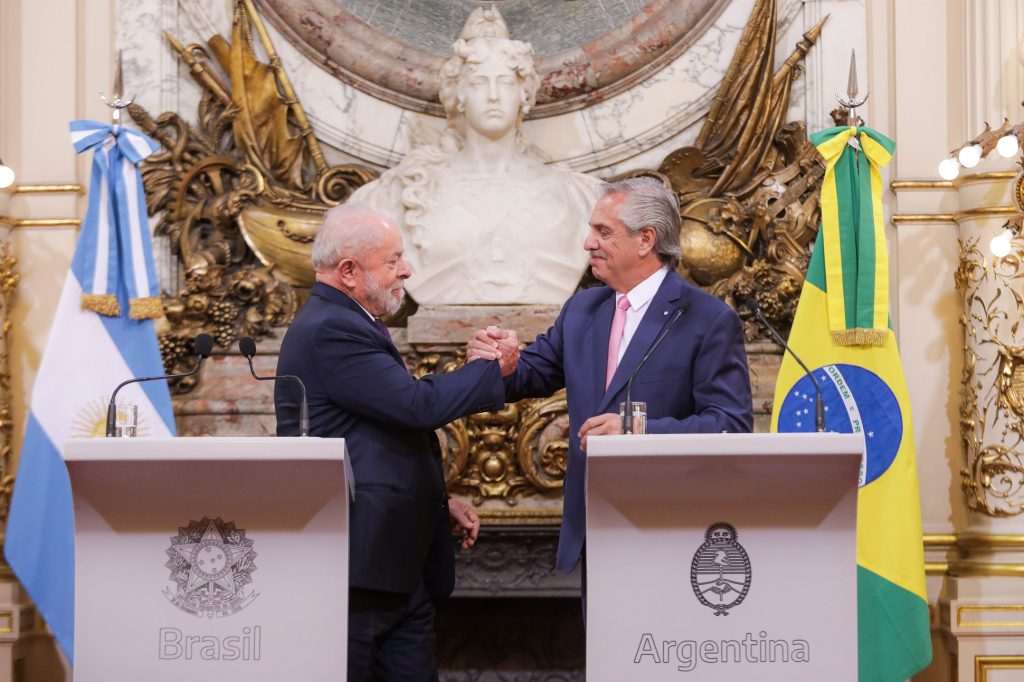 By Patrick Furman, 2L
In a recently published article in the Argentine newspaper Perfil, Brazilian President Luiz Inácio Lula da Silva and Argentine President Alberto Fernández announced preliminary discussions to create a common currency for use in the South American region. The leaders explained that the proposed common currency is not aimed at replacing the existing currencies in the two countries. Rather, the new currency would be used for financial and trade flows, running in tandem with the Brazilian Real and the Argentine Peso. The goal, according to both presidents, is to boost trade and reduce the region's reliance on the U.S. Dollar. Brazilian Finance Minister Fernando Haddad stated that discussions began in response to a lack of U.S. dollars in Argentina, making trade between the two countries difficult as bilateral trade is largely carried out in U.S. dollars. This announcement has been met with criticism for several reasons.
For a common currency to work, participating countries need similar levels of inflation, interest rates, and debt. Here, economists argue, the two countries' economies are far too dissimilar for a common currency to be feasible. The Argentine economy, on the one side, has been hard-hit in recent years. The country experienced dwindling bank reserves, poverty topping 43%, and inflation hitting 95% in 2022—the highest inflation rate in three decades. Economists attribute public spending and money printing as the primary causes of the country's financial troubles. By contrast, Brazil holds significantly higher levels of foreign exchange reserves than Argentina. The country also experienced lower levels of inflation in 2022, at roughly 6%. Economists believe that such disparities require different monetary and fiscal policies for each country.
Some analysts are less dismissive of the idea, however, citing the benefits of more regional political cohesion. Latin America's political left has long held the desire to reduce the region's dependence on the U.S. In addition, a common currency would allow countries lacking U.S. dollars to participate more actively in trade. As of yet, the currency does not have a name or deadline, and few details regarding what would be involved in the proposal have been decided.